​How to Achieve Zero Emission and Greener Solutions in Shipping?
One that confounds good and evil is an enemy to good, said statesman and economist Edmund Burke once. For the sake of nature, even though we do not know what is exactly good but we know what is certainly bad. For centuries, shipping relied on wind power yet since the 19th century it generally relies on heavy oil which has side effects on nature. Greenhouse gas emissions have nasty harmful effects on the environment. Properly speaking, about 300 million tons of fuel every year are consumed by the shipping industry. This means the shipping industry has near 3% of the world's carbon-dioxide emissions by itself.
International Maritime Organization took action and set a target to cut emissions by 50% by 2050 because if there will be no move emissions increase up to 250% by 2050. It is certainly an uphill battle. The initial objective ought to be reducing life cycle CO2 emissions by at least 33% per cent below the 2008 level by 2030. Time is getting on. Thus, let's learn the attempts and ideas which enable us to cut emissions.
Newly Built Ships Aim Zero Emission
Since the threats became crystal clear, lots of new projects had become the main topic of conversation. In 2017, Finnish company Norsepower came up with a solution with spinning cylinders. With the help of the cylinders, they helped less fuel to be consumed by the ship. Obviously, that project was not the only one. Today projects like Yara Birkeland (the world's first fully electric and autonomous container ship designed by Kongsberg, which aims for zero-emission) or ECO 2030 Zero Emission Operation Concept Vessel which aims to use a marine fuel cell, are gaining popularity.

Using wind energy is yet another assessment. One of the most exciting projects to cut greenhouse gas emissions in shipping had been embarked upon by the Swedish company Wallenius Marine. The project called Oceanbird contains five massive, telescopic wing sails which can rotate 360 degrees. The objective is pretentious: a 90% reduction of emissions. Assuredly, those projects are just a few of all intentions.

Green shipping is on the urge of being the new cool. Frankly, for the new coming projects, it is also a necessity. By the look of things, this time, rivalry seems to make the world a better place.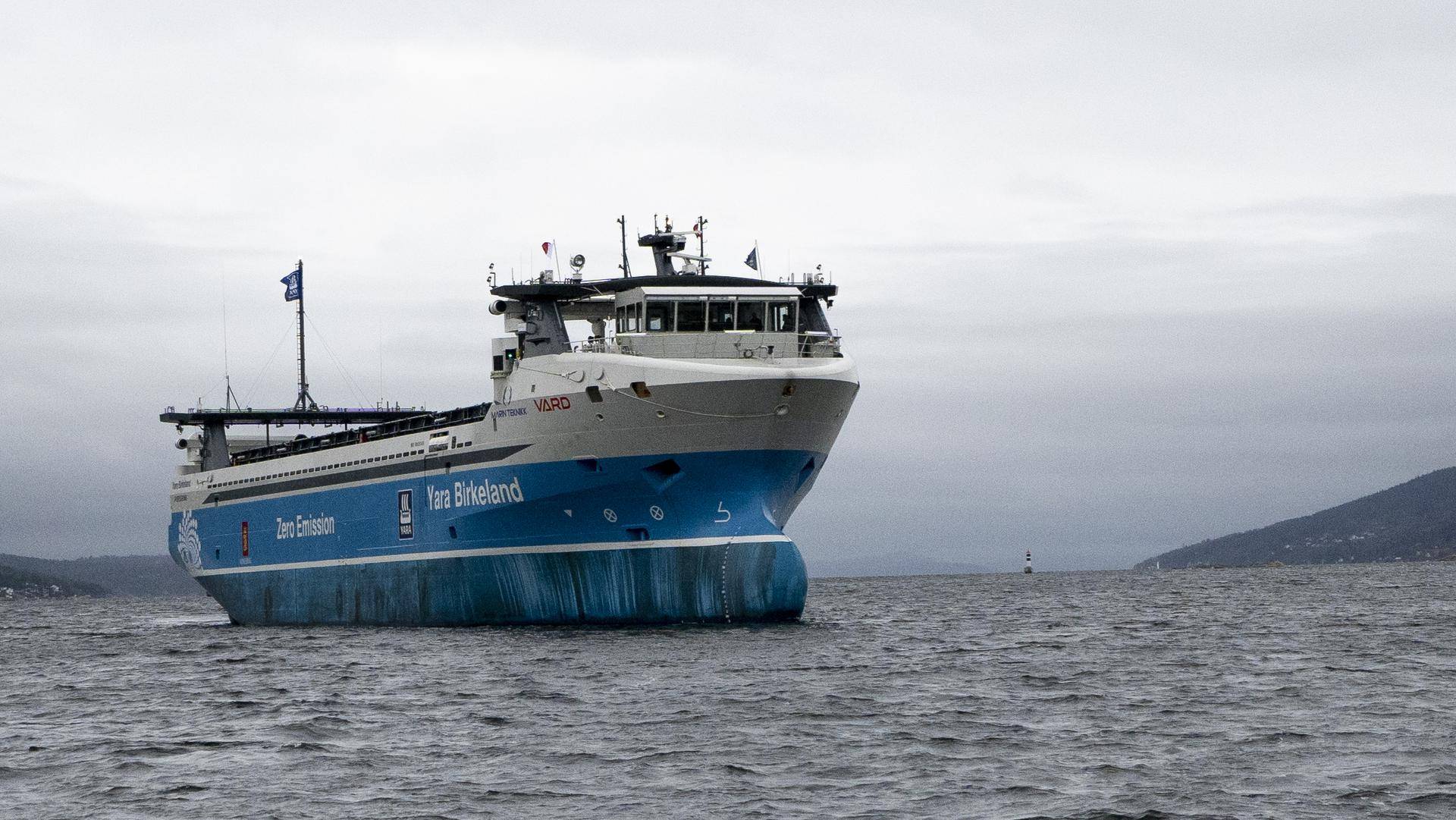 Methods To Cut Emissions Right Now

The future will bring groundbreaker solutions yet as the industry, we do not have to wait. Proceeding step by step would consolidate the possibility to attain the objective. Here are some practicable methods that take place at present.

Cutting Sulphur Oxide Emissions: Sulphur oxide emissions can lead to premature deaths, cardiovascular, respiratory and pulmonary diseases. For this reason, IMO required all ship fuels to contain less than 0.50 per cent sulphur. In order to get rid of the disturbing consequences of sulphur oxide, it is more salutary to choose low sulphur fuel oil, marine gas oil or liquid gas oil as a marine fuel.

Adding Sulphur Scrubber System: As an alternative to switching other gas oils than sulphur oxide, using scrubbers which capture sulfur before it passes through the exhaust tunnels can add to the plans of vessels.

Waste Heat Recovery Systems which also apply to the exhaust tunnels, can reduce fuel consumption.

Reducing Hazardous Materials From Ballast Water: On voyages, ships take ballast water to maintain stability and manoeuvrability when ships do not have cargo or sometimes when more stability is needed. Ballast water could be fresh or saltwater. In spite of that, ballast water also usually contains organisms and pathogens which have deleterious effects on the environment, mostly on biodiversity. That is why ballast water management is extremely important. There are some enterprises based on the need for better ballast water management. For instance, Norweigan company Optimarin had launched their first digital system to help ship operators in ballast water management.

Using LNG Fuel Oil: To control air pollution, presently, choosing LNG fuel oil looks predominantly. LNG not only helps to extinguish almost completely sulphur emissions but also reduces 20% of carbon emissions in comparison to heavy fuel oil.

Making Fuel Saving By Anti-Fouling Hull Paint: How to save fuel? The first thing that comes to mind is decreasing the speed of vessels yet for the shipping industry where timing is everything, applying it would be like turkeys voting for Christmas. However, there are alternatives to save fuel.

Anti-fouling paints are supposed to help to reduce the speed of growth of the organisms clung to the hull. Anti-fouling paints also help cut down the friction force. Due to less friction, a small but perceivable amount of savings can be provided.

Developing technologies also render possible submarine robot cleaners which also can be used to strip away debris and save fuel.

Using Green Hydrogen: Renewable energy methods are helping to create a more sustainable environment. Rending water into hydrogen and oxygen using renewable energy produces green hydrogen. Green hydrogen has very little carbon print level. In the ideas amongst to intend to cut emissions, green hydrogen is lustring. Certainly, using green hydrogen can open the door slightly to reaching the objective of zero-emission.
​
Source: zeymarine.com