​One of the primary lessons for all executives from this last tumultuous year was that they cannot control or even predict certain outside events. The best CFOs can do is to create flexible business models that can react quickly and decisively if conditions deteriorate, while also being able to capitalize aggressively on opportunities as they emerge.
In my role as the president of a professional society for chief financial officers, I have garnered insight into CFO priorities through a combination of surveys, focus groups, and just plain old conversations. These priorities, especially for 2021, are wide-ranging, and the ones listed here are not meant to be one-size-fits-all. Obviously, the priorities of a healthcare CFO will differ from those of a CFO in the technology sector, which will vary still from one in the hospitality industry. But certain commonalities have emerged across industries, company size, and stage. The most important and consistent priorities are identified below.
Digital Transformation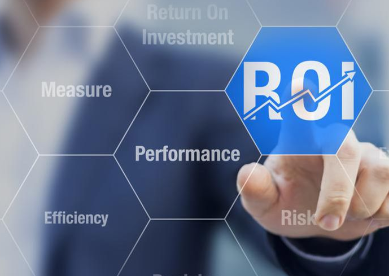 Few, if any, investments can give an organization a sustainable competitive advantage like an investment in technology. Where else can an organization invest that will increase top-line growth, operational efficiency, and employee collaboration? Indeed, many CFOs viewed the chaos of 2020 as the justification to make long-term technology investments on which they had previously been procrastinating. Those companies that finally made the investment in 2020 will reap the rewards in 2021 and beyond. Building upon this momentum in 2021 is a key priority for finance chiefs. And those who did not make the investment in 2020 nevertheless realize how important a digital strategy is to the health of their organization and are planning to do so in 2021.
So, in what areas will CFOs be investing? After years of promise, artificial intelligence and machine learning are finally having the impact many predicted. Robotic process automation is a high priority for finance chiefs. Automation tools are plentiful, and CFOs and their teams are embracing them. Cybersecurity has never been more important, especially as work-from-home continues to evolve. Data analytics tools are far more powerful than they were even a few short years ago and can be transformative as CFOs are asked to make better decisions faster, in a world that has never been less predictable. It's clear that CFOs have a variety of areas to choose from if they wish to shepherd their companies to the technological forefront.
Rebuild Team and Culture
2020 was a challenging year for executives, but was equally difficult for employees. Those companies that had a strong and supportive culture before the pandemic were perhaps better positioned to withstand some of its consequences, but even the most forward-thinking companies were not prepared for many of the challenges of 2020. The consequences of a global pandemic, economic collapse, social unrest, and a divisive political climate all had a profound impact on employees. Many had to choose between their careers and their children's education, care for elderly parents, and myriad other challenges that nobody had predicted or prepared for. Many employees are reporting PTSD-like symptoms, and employee mental health is now recognized as a national crisis. Many employees, in fact, have left the workforce, either temporarily or permanently.
CFOs are well-positioned to rebuild the culture throughout the organization. Without a strong culture, the survival of any company is precarious, at best. Decisions on returning to work will be made in 2021. Will employees continue to work from home, return to the office, or some combination of both? Today those answers are not clear, but they will have an enormous and long-lasting impact on organizational culture.
Creating the New Business Model
As with any economic crisis, the business world will be different once the crisis ends. The companies that evolve, innovate, and adapt will be well-positioned to succeed. Those that keep their heads down and hope to ride out the storm are unlikely to survive.
We all need to ignore the talk of returning to normal. Right now, CFOs have the opportunity to create a whole new and improved normal. It is likely a once-in-a-career opportunity, and CFOs are at its epicenter. We have already seen this happen. While restaurants are struggling, take-out and delivery services are prospering, and companies like DoorDash, Grubhub and Uber Eats have flourished. Fitness clubs and gyms are also struggling to survive, but companies like Peloton are thriving, and Lululemon acquired at-home fitness company Mirror. In fact, dozens of home fitness companies are emerging. The crisis accelerated the pace of change and innovative companies are reaping the rewards. Companies that have refused to innovate? Not so much.
The process of creating the new post-Covid business model started in 2020, but will continue to evolve in 2021. A generation ago, CFOs may not have been involved in this process, but the current generation of CFOs is not only involved but is leading the effort, side by side with the CEO.
Diversity, Equity, and Inclusion
As a result of the social unrest this past year, CFOs have, as never before, embraced diversity, equity, and inclusion (DEI) efforts throughout their organizations. The realization that it is not only the right thing to do, but that it has a plethora of business benefits has been a watershed moment across nearly all industries. Indeed, a thoughtful and comprehensive DEI program can give an organization a formidable advantage over organizations that fail to embrace such initiatives.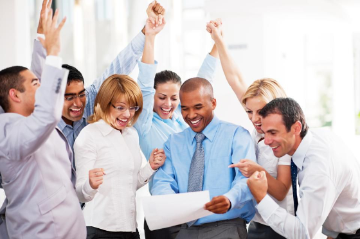 Let's review some of the advantages of DEI. First, employees feel empowered when they know their perspectives will be valued throughout an organization. After all, when an employee does not believe they will be listened to, they will not speak up, and this is detrimental to the cultivation of positive company culture. Second, DEI fosters innovation. Teams whose members are from different backgrounds will have access to a wider range of skills, perspectives, and insights, which increases problem-solving aptitude and results in better and faster decisions being made. A better decision-making process results in increased profit. Third, as employees recognize that their views matter and that their expertise is valued, they will continue to solve organizational problems. A virtuous circle emerges. Finally, an inclusive workforce will simply elevate a company's reputation. Generation-Z – the incoming cohort coveted by employers across industries – considers DEI efforts paramount and integral to any organization's success. They are unlikely to work for a company that is not making a commitment to DEI. Beyond that, customers prefer to do business with organizations that value DEI, and investors prefer to invest in such organizations.
Growth
CFOs have recognized that surviving is not enough. Now it is time to grow their organizations. Recent surveys suggest that CFOs' optimism is on the rise and that they are preparing for moderate growth in 2021, and explosive growth in 2022. Finance chiefs will be involved in all phases of growth – customer acquisition, new market initiatives, mergers and acquisitions, and repositioning the workforce. While it is important to be realistic about what your growth opportunities are, CFOs are on the front lines ensuring that the organizations they lead don't stagnate, that they challenge the status quo, and that they continue to flourish.
Growth in the post-Covid world will largely be about innovation. CFOs are working cross-functionally to ensure that their organizations are in a position for growth when the economy inevitably explodes. This means to make the investment in the team and technology, investing in R&D, and making strategic transactions (acquisitions, joint ventures) to create an organization that will be lean and competitive in the future.
2021 promises to be an epic year for CFOs and the companies they lead. As we have discussed here, the struggles of 2020 have taught us all many hard lessons, and these lessons will be used by elite CFOs to create a faster, more flexible, more competitive, and ultimately more profitable organization.
Source: Forbes