Many companies would not have survived 2020 if it weren't for the guiding hand of a fully engaged CFO working closely alongside other senior executives to stabilize the business. These leaders have been on the front line in helping their organizations transition to new ways of operating, while also finding opportunities to increase efficiency, boost productivity and reduce costs all along the way.
Strong financial leadership is poised to be a critical factor in many companies' post-pandemic success as well. In a recent survey of the Institute of Management Accountants (IMA) and Association of Chartered Certified Accountants (ACCA) members, 72% of respondents said they expect the CFO's role to either "increase or increase significantly" in importance over the next 3-5 years.
So, whether your company needs to hire its first CFO, make a change to current financial leadership, or if you're a CFO recruiting your replacement, now is the time to accelerate your search. It's likely that demand for this executive role will increase significantly in the coming months, and there may be a more available talent to choose from in the hiring market, as CFOs who put off making a move during the pandemic start weighing new job options. In fact, there's already been a surge of CFO departures from several leading companies.​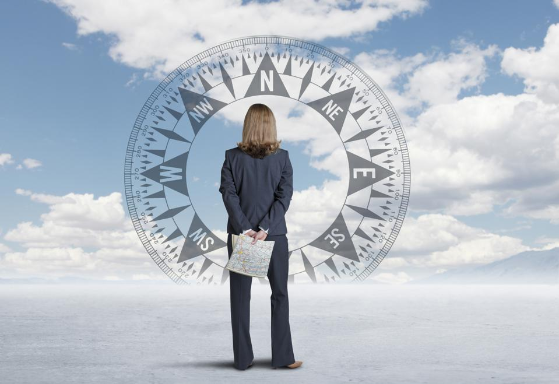 As The Tide Turns, You'll Want An Expert Navigator
There is still a lot of uncertainty in the current business environment due to Covid-19, but most CFOs at U.S. firms are feeling optimistic about the economy and their firm's prospects in 2021. That's according to a survey conducted in late 2020 by Duke University's Fuqua School of Business and the Federal Reserve Banks of Richmond and Atlanta, which also found many CFOs are concerned about changes to taxation and higher labor costs.
Also, nearly half of respondents to a separate survey by the American Institute of Certified Public Accountants (AICPA) said they expect their company's financial performance to increase in the year ahead. And 47% expect to see their business expand over the next 12 months.
Why are these findings important to note? First, if the economy does rebound soon and with vigor, you will want savvy financial leadership in place to help your business manage risks and identify new opportunities. You will also want the guiding hand of a CFO supporting your company's expansion plans. And, if higher corporate taxes and new regulations do emerge, you'll need a skilled financial executive to help your company navigate the new landscape.
Don't Underestimate The ROI Of A Forward-Looking CFO
Even if your business is in startup mode or just looking to run lean until the economy improves further, you shouldn't put off recruiting a strong financial leader for your team. Many growing companies make the mistake of thinking they don't need a CFO until they're ready to go public. But there is a great deal of value that a CFO can bring to the table long before a company even thinks about undertaking an initial public offering or another major initiative. That includes setting up a well-rounded and agile finance function that has deep bench strength. Skilled CFOs can also help ensure the business has financial system scalability in areas from payment processing and payroll to human resources and accounting systems.
CFOs are also adept at managing expenditures, keeping costs in check, and helping ensure that the company stays solvent as it positions for growth, a time when it's all too easy to burn through cash. Even established companies will need to take care to move at just the right pace throughout the recovery period. A forward-thinking and strategically minded CFO can help senior leadership answer tough questions as they plan for the future, such as, "How much real estate do we need to support our workforce?" and "What investments should we make in digital transformation?"
Another way CFOs can add significant value to companies today is by laying a strong foundation for environmental, social and governance (ESG) reporting. ESG reporting is already a business differentiator, and it has been gaining momentum even among early-stage startups. In 2020, we saw the Big Four accounting firms, in collaboration with the World Economic Forum, agree to a standard set of metrics as a step toward standardizing corporate ESG reporting. And, as ESG reporting becomes more the norm than the exception, businesses will be looking squarely at their CFOs to help them get it right.
CFO Skills And Qualities That Can Take Businesses To The Next Level
The CFO's role was evolving well before the pandemic, becoming more visionary than fiduciary. But it has only become clearer during the crisis that businesses can benefit greatly from having a CFO who is:
Digitally Minded. Today's CFOs must have a general understanding of technology and its impact on the business. For example, they need to know how tools like advanced analytics and machine learning can help increase efficiency and operational effectiveness — including in their own department and role. Also, more than ever, finance leaders, along with everyone else in the C-suite, need to consider how any investment in technology could potentially create security and data privacy risks for the business.

A Change Agent And Strategist. According to a 2020 CFO Survey Report, the pandemic has forced CFOs to act more like change agents (e.g., focusing more on business value generation) and strategists (e.g., analyzing the business to support the crafting of a corporate strategy). Those who have embraced these roles have been well-positioned to provide "the highest value" to their organizations, the report asserts.

A Collaborator. As companies create new team structures and accelerate transformative programs like automation during the recovery, a senior leadership team that is capable of effective collaboration and invested in promoting cross-departmental cooperation and coordination is necessary. CFOs must work closely with chief information officers, for instance, to help the business consider operational and financial issues and weigh the potential risks of investments in new technology, like artificial intelligence.
Organizations on the hunt for a CFO will also want to find someone who is empathetic. While CFOs can apply their business acumen, financial aptitude, and digital savvy to help move the business forward, they also need a deep understanding of the challenges people are facing if they are to bind the organization together. Without that quality, they will struggle to be effective in engaging and inspiring a hybrid workforce that is part remote, part in-office, and also weary from months of disruption and uncertainty.
A tip: When recruiting CFO talent, approach the process as if you're hiring a CEO. You want a financial executive who already is, or has the potential to become, a visionary leader who is capable of motivating the workforce, and who understands the value of making strategic and meaningful investments in advancing workers 'skills and supporting employees' well-being. This is not a far-fetched strategy but rather, a form of succession planning. CFOs are increasingly expected to take on the CEO role as the next progression in their career development, according to IMA and ACCA's research. While that may not transpire at your firm, it doesn't hurt to staff your C-suite as if it might. One thing the pandemic has taught all businesses is to expect the unexpected and to the extent possible, plan for it.
​
Source: Forbes